Doug Ford made his first campaign stop at a fundraiser for the local Frontlines organization, according to John Nunziata. Ford is a close ally of the Nunziatas—who are both running for city councillor seats.
Frances Nunziata endorsed Rob Ford in the last municipal election, and Ford nominated her for council Speaker.
This time around, Frances Nunziata has not (yet?) endorsed a mayoral candidate. (She did not respond to my request for comment.) Last night, however, she campaigned with Doug Ford and her brother in Ward 12.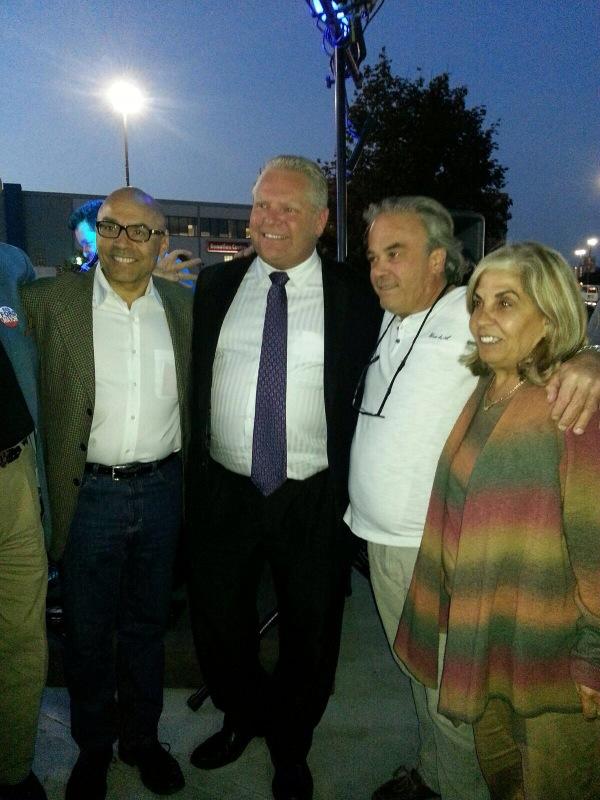 Thanks to Melissa for the tip.